COVID UPDATE
Dear Guest
We ask that you please come unaccompanied to your appointment and with as least belongings as possible.
It is imperative that you arrive to your appointment on time.
You will be greeted by your stylist at the entrance and handed a PPE pack which will contain disposable face mask, gown capes and towels (surcharge £3.00).
We ask that you sanitise your hands on entry.
All team members will be working from their own stations which will be fully equipped with their own cleaning equipment and at hand at all times. They will be the only ones to touch and use them.
When working closely with you the team will be wearing face shields in line with the government guidelines.
Payments will now be taken from the comfort of your chair to remove the need for queueing at reception.
Cutting & Styling
With cutting, our craft is to be precise and stylish.
Our aim is to give every client a haircut that looks great, feels comfortable and suits them as individuals. More...
Prices
Colour
Following a fabulous new hairstyle, it is our belief that adding the right colour really can create that wow factor and bring the whole new look alive.
At Dontev we provide tailored colour consultations that ensure the appropriate colour builds on and truly enhances your haircut. More...
Prices
Press to call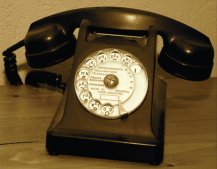 Opening Times are:
Monday 9am-4.30pm
Tuesday 9am-8pm
Wednesday 9am-5.30pm
Thursday 9am-8pm
Friday 9am-6pm
Saturday 8.30am-4.30pm